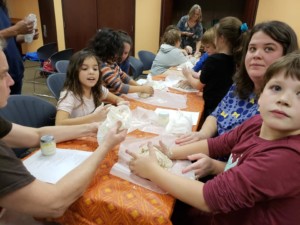 Mondays @ 4pm, Saluda Library
Thursdays @ 4pm, Columbus Library
For kids in grades K-5 and their families
Dec 2019 Theme: Food
Dec 2 & 5: International Taste Test
Try foods from around the world!
Dec 9 & 12: Cooking Class
Learn how to make a healthy snack with Polk County's Cooperative Extension!
Dec 16 & 19: Chocolate Challenge
Games and activities with everyone's favorite candy!
There will be no Elementary Explorers the weeks of Dec. 23 and Dec. 30. See you in January! (Please note that Elementary Explorers will change to Tuesdays at Columbus Library in 2020.)